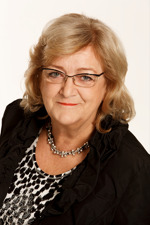 Carin Lann
Partner

After years in the corporate world I wanted a more meaningful working life and I started my own company. I quickly realized that I couldn't change the World on my own so I teamed up with a few experts. Since then our focus has been on Women Entrepreneurs and Politicians as well as Men's role in the Society. Many of these experts are still involved in our projects 25 years later.

Today people call me the Queen of Networking and the Gateway to Africa, titles I humbly commit myself to. With more than 25 years experience of global networking I can truly say that the world has changed. We were enthusiastic pioneers in the 80s. Today we are senior experts, when Women's Economic Empowerment has become a top priority in the World.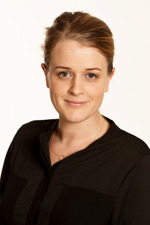 Terese Lann-Welin
Partner

I'm the next generation of Lann Development - founder of SOKO Market and STATEMENT jewlery.

I'm a trained sommelier with a business degree that think I can save the World, just like my mother. Thanks to her previous work, I've been able to realize my ideas and her network and knowledge has accelerated the process considerably.

I am passionate about our World's youth and I want to create places where more people have access to the same opportunities that I have. That's why I treasure the balance we have between our business and the member driven NGO, Wise Economy. It keeps us grounded and gives us a purpose.